Chemeketa Softball Field Named for Cassie Belmodis
DateThursday, February 17, 2022, 4:14
AuthorChemeketa Public Affairs
Belmodis Field honors former softball coach and athletic director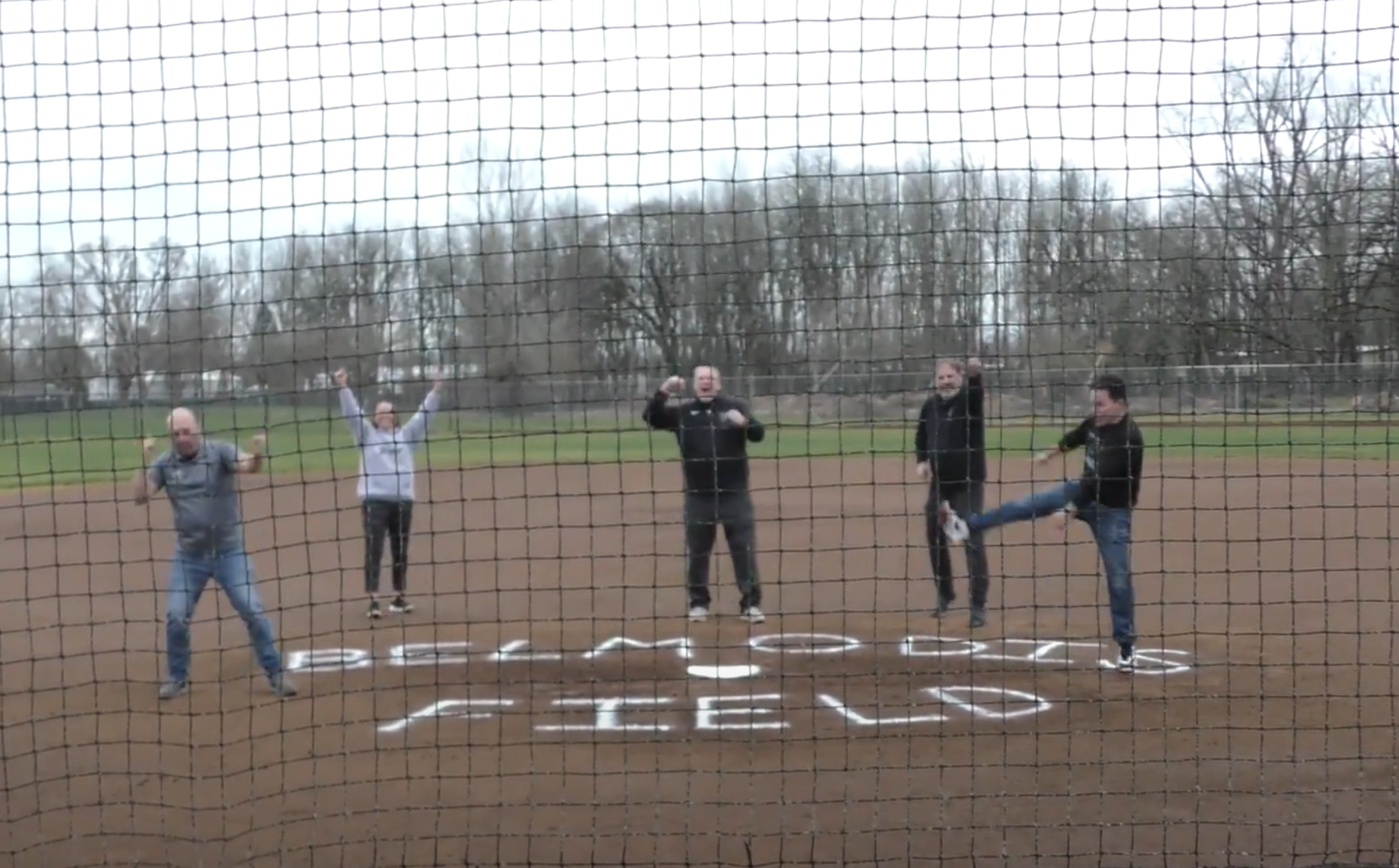 If there's one person synonymous with softball at Chemeketa Community College, it's Cassie Belmodis. In 1999 when the softball program started, Belmodis was the Storm's first head coach. In 2018 as athletic director, Belmodis saw her efforts in finding a permanent home for the team pay off when the program finally received a softball field on the Salem Campus. On February 16, Chemeketa's Board of Education made Belmodis's connection to the field permanent by unanimously voting to rename the home of Storm softball Belmodis Field.

Belmodis recently retired from Chemeketa as dean of the Health, Human Performance, and Athletics department and athletic director. "It has been a privilege to serve our students, the Board of Ed, Chemeketa, and our middle name, the Salem community, for all these years," Belmodis said.

Board member Ed Dodson, who spent time as one of Belmodis's assistant coaches, made the initial motion to move the naming off the consent agenda to an immediate vote. "The years I spent with you prior to Chemeketa and the years at Chemeketa, you are truly one of my very very best friends…I'm proud and pleased to know you and be your friend," Dodson said.

Belmodis first started working at Chemeketa in 1985, holding various positions in the Student Life area before moving over to HHP in 2004. In total, she worked at the college for 37 years until her retirement. As athletic director, Bemodis also oversaw the addition of men's and women's soccer programs in 2008, along with women's cross-country and distance track in 2019.

Not only is she the softball program's first head coach, but Belmodis is also the most successful. In nine seasons at the helm, Belmodis's teams had a 63% win rate, according to the Northwest Athletic Conference (NWAC). She remains the winningest coach in Chemeketa softball history. That success was done with the Storm as nomads with no true home-field advantage, playing at off-campus locations such as Wallace Marine Park and holding practice inside the gymnasium. The construction of the Storm Athletic Complex in 2018 added permanent on-campus softball and soccer facilities.

On a regional level, Belmodis served as the NWAC's Softball Committee Chair, with the NWAC crediting her for bringing "much-needed stability" to conference softball and championship tournaments. She was named the NWAC's Dutch Trieblasser Outstanding Administrator in 2008 and received the Jim Jackson Outstanding Service Award in 2021.
The Storm softball team's first home game of the 2022 season at Belmodis Field is currently scheduled for March 30 against Mt. Hood. Visit the Athletics webpage for full schedules.
All news